From peanut butter to chocolate chip to raspberry lemonade, I've rounded up my favorite gluten free dairy free cookies! Each one is unique in more ways than one and utterly delicious.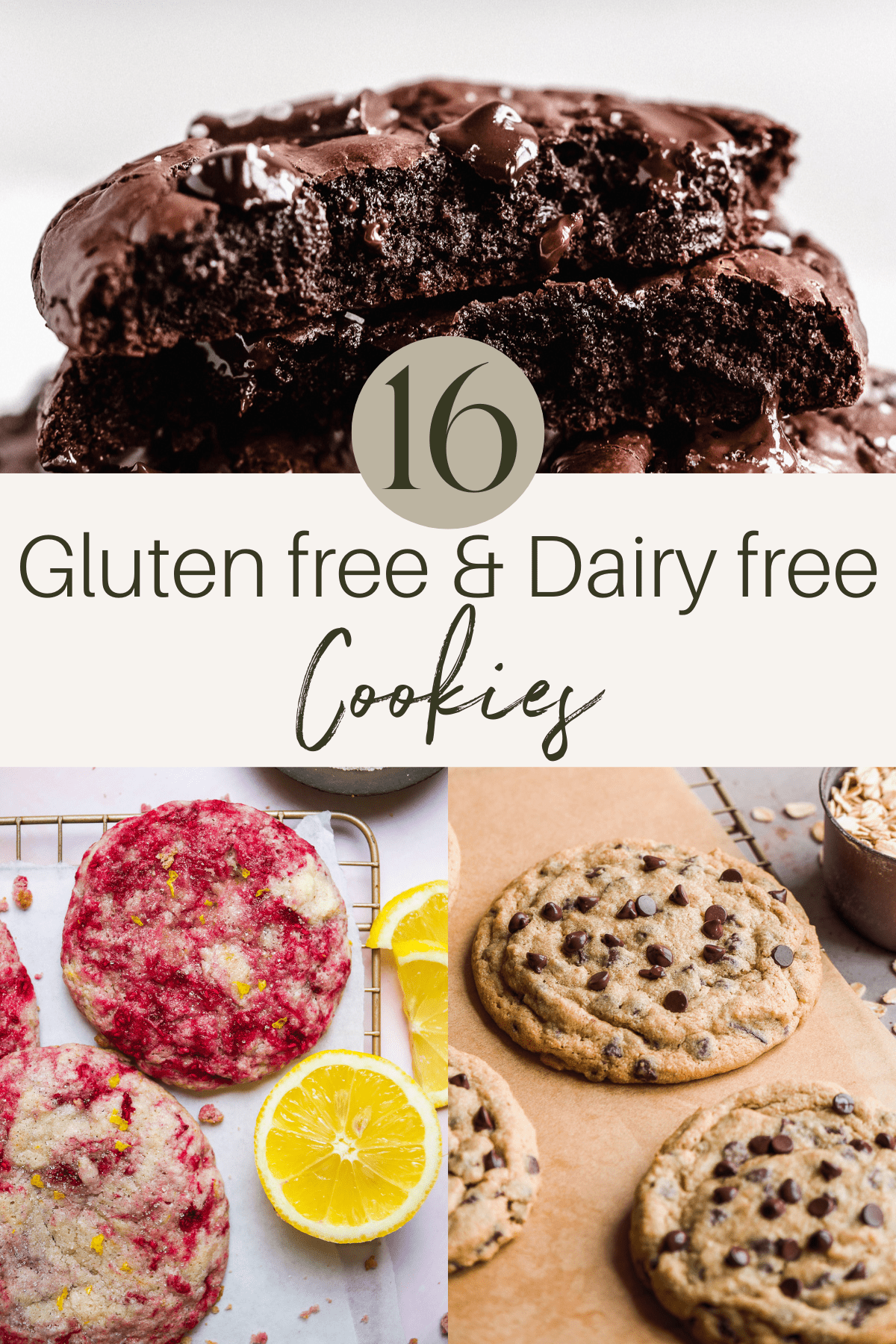 Jump to:
As you probably know by now, making a cookie gluten free is not as simple as just swapping in gluten free flour for all purpose. Gluten free baking is much different than traditional baking and it's important to use a recipe that's designed to be gluten free which is exactly what I have done with these cookies! Each one of these recipes has been tested, usually a handful of times, specifically with gluten free flour.
The same can be said about dairy free cookies. You want to make sure to use a recipe that has been tested with dairy free options.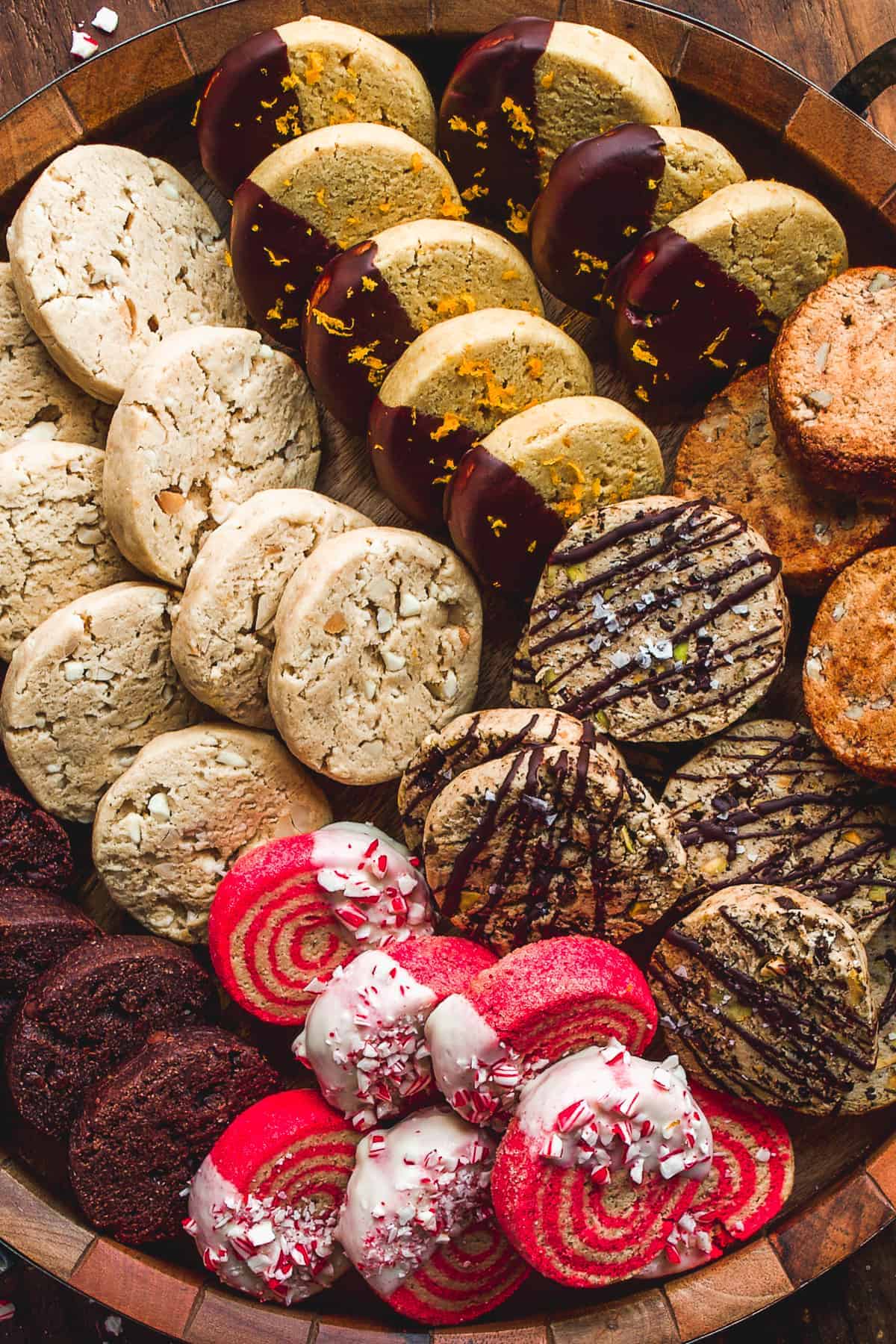 Gluten free and Dairy free Cookie Ingredient Musts
There are tons of gluten free and dairy free ingredients nowadays. Here are my favorite types and brands:
The Classic Cookies
1. Fudgy Double Chocolate Brownie Cookies
One of my most popular cookies on the blog, and for a good reason...
If you like chocolate, these cookies right up your ally! They are fudgy as all get out and will cure any chocolate sweet tooth with just the first bite. These brownie cookies have a glorious crinkly top with chocolate chunks scattered throughout. They're made with wholesome natural ingredients (including a boat load of chocolate)!
Grab the recipe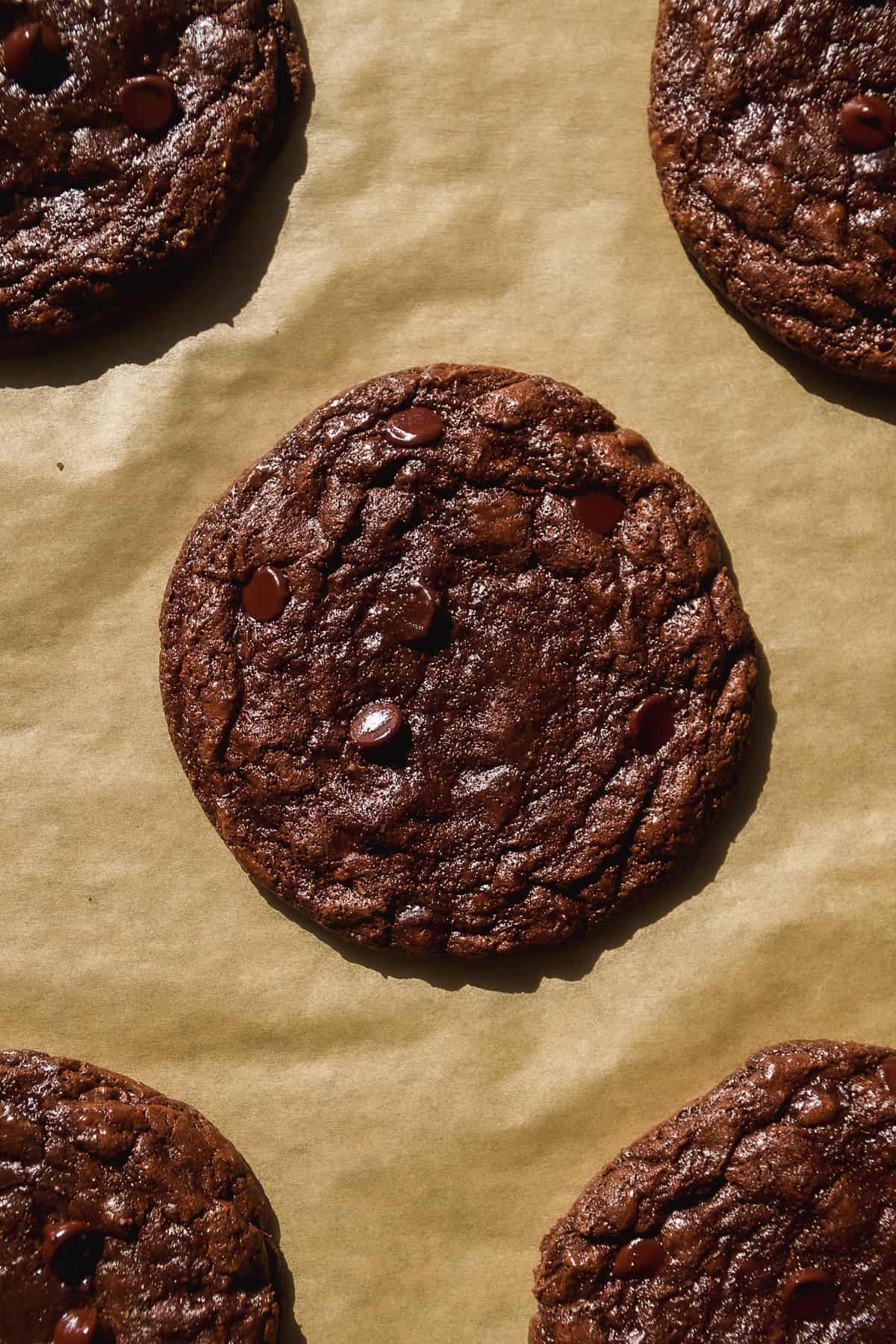 ---
---
---
---
---
---
Peanut Butter Cookies
---
---
---
Holiday Cookies
---
---
---
PS : If you make this recipe, be sure to leave a star review and comment below! Also be sure to follow along with me on Instagram and Pinterest to stay up to date on all tasty recipes here at The Fit Peach!