Kick off Mother's Day brunch one of these tasty and delicious recipes! From coffee cakes to scones to chocolaty crepes, you'll bound to find the perfect recipe to share with mom.
Moms do alot of things. They deserve an epic Mother's Day brunch on their special day! Whether you're looking for something quick and easy, chocolaty, or fruity, we have you (and your mom) covered with this roundup of delicious brunch-style recipes!
This is my first Mother's Day as a new mom (eek!) so it's safe to say I'm a little excited. Yes, my daughter, Eloise, is only 8 months old so she's not quite at the acceptable age to operate an oven. Nevertheless, I'm using it as the prefect excuse to make a BOMB brunch spread full of all of my favorite dishes!
All moms love a good coffee cake -that's a known fact. So this simple almond flour coffee cake is the perfect item to add to your brunch spread! It's super fluffy with a sweet cinnamon strudel topping and drizzled with melted coconut butter. Trust me, it's sure to be a crowd hit.
These thin and delicate chocolate almond milk crepes will make you and mom feel like you're sitting on the lawn underneath the Eiffel Tower! They're surprisingly easy to make and customizable. Go for a sweet or savory crepe, either way they're an ideal brunch item!
French toast is great and all. But french toast STICKS?! They're incredible. These eggless french toast sticks are thick and fluffy and dusted in a sweet cinnamon coating. This recipe is perfect for all the vegan moms out there!
It's hard to beat banana bread at brunch! This gluten-free chocolate chip banana bread happens to be a chocolate-loving-mom's dream come true. The bread itself has a deep chocolate flavor and then it's paired with dark chocolate chips. Made paleo-frriendly and dairy-free too!
This one may be my favorite recipe in the roundup, but shhhh don't tell the others. These date scones have a citrusy orange flavor with little pieces of sweet dates in every bite. Best paired with a hot cup of joe, these scones are made for traditional brunch loving moms!
6. Maple Pecan Cinnamon Rolls
Cinnamon rolls are the quintessential brunch item! These cinnamon rolls are a little different though (in a totally delicious good way). They're gluten-free and made with ingredients like almond flour and coconut milk. Oh, and no yeast so you can whip them up for mom in no time!
Like I said before, moms love coffee cake!! This blueberry one is for all the fruit loving moms out there. It's sweet and moist with pops of blueberry flavor in every bite!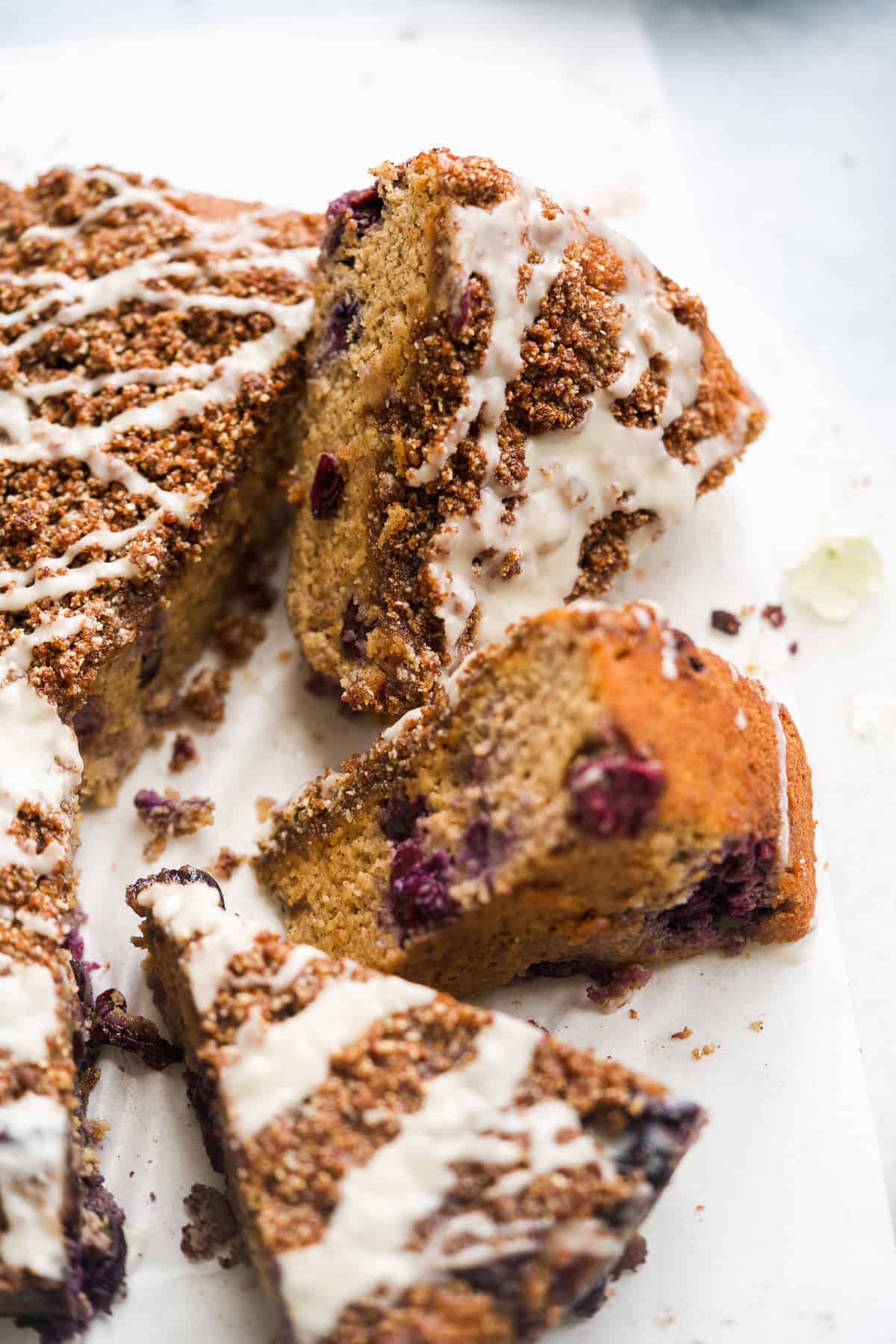 These chocolate chip banana bread doughnuts but a fun twist on the classic! Each one is soft and flavorful with hints of chocolate chips. If I had to pick one recipe that simply HAD to be on my Mother's Day brunch table, this one would be it.
It wouldn't be Mother's Day without lemon poppy seed something! There's just something about the tart lemon flavor paired with tiny crunchy poppy seeds that makes your heart feel warm. These gluten-free lemon poppy seed muffins are perfect for mom's who love the flavor combo too!
Speaking of muffins...these pull-apart style monkey bread muffins are so fun and delicious! They're ooey and gooey and taste just like the classic monkey bread (but a little less messy). If you're having a laid back brunch, these need to be on the table.
Bring out the kid in your mom with these tasty homemade blueberry pop tarts! Each one has a golden brown gluten-free crust stuffed with a sweet blueberry chia jam filling. If you're mom is the nostalgic type, she'll die for one of these!
Last but not yeast, baked vanilla donuts. A classic sweet breakfast treat! They're moist and fluffy and dunked (yes, dunked) in a simple vanilla glaze. Pair one with your mom's favorite latte and I'm sure she'll be quite happy.
Here's to wishing all the mom's out there a very special day!